Your username or email address

Log in

Sign in
Enter the email address for your account and we'll send you a verification to reset your password.

Kangana's New Movie Trailer "Simran" Just Dropped, Leaving Us In Awe!

Make way for the queen!

posted on 08/09/2017 13:06:49
When Bollywood is going through a rough phase (both Harry Met Sejal and Munna Michael sank without much trace) the queen is back with a bang with her new movie " Simran". Directed by Hansal Mehta, the film is the story of Gujarati women Praful (played by Kangana), who is kleptomaniac divorcee with a gambling addiction.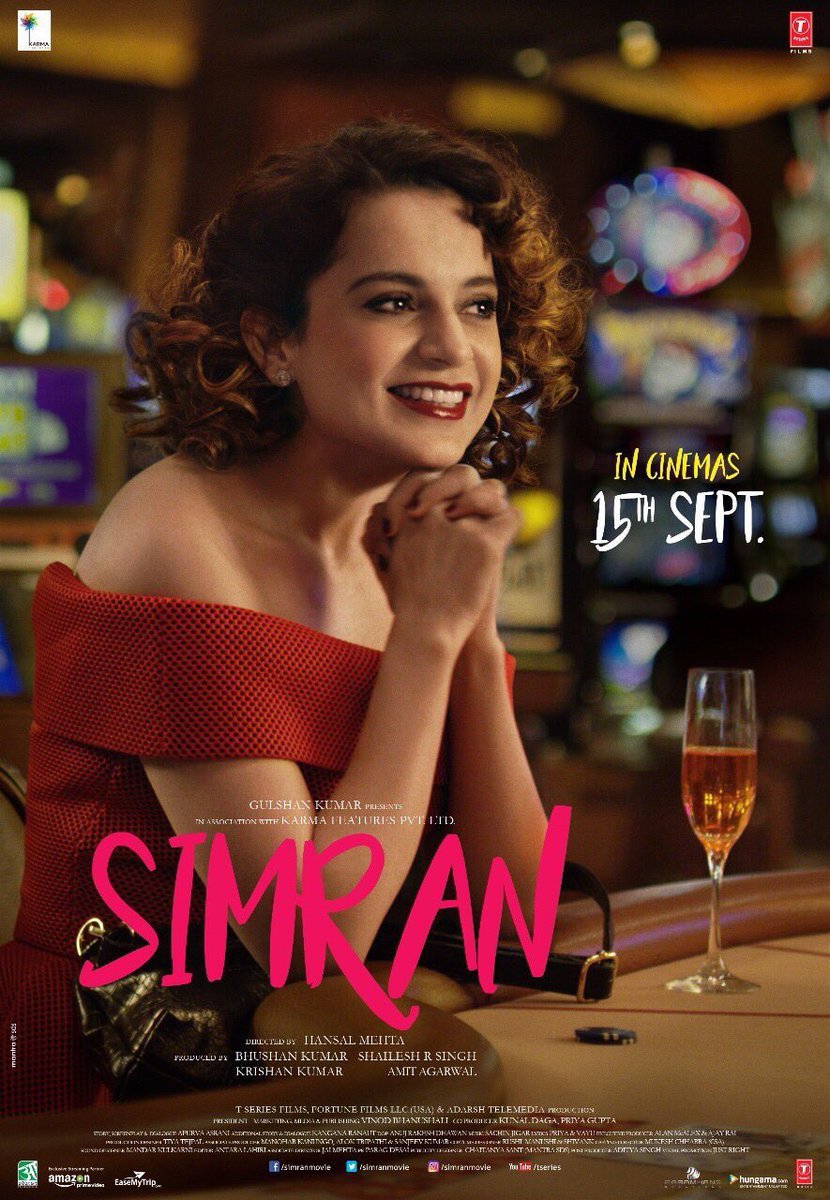 Make her the quiet Rani from Queen or the brash Tanu from Tanu Weds Manu, or even the jolly Gujarati girl Simran, and she fits any character, perfectly. She's got a slight Gujarati plunk, and she's all about living the good life. What's not to like?
Simran is like a fresh breeze!
What we totally love about the new trailer is the positive winning streak of a self-confessed ( as she is quite sure about her gambling habits) woman.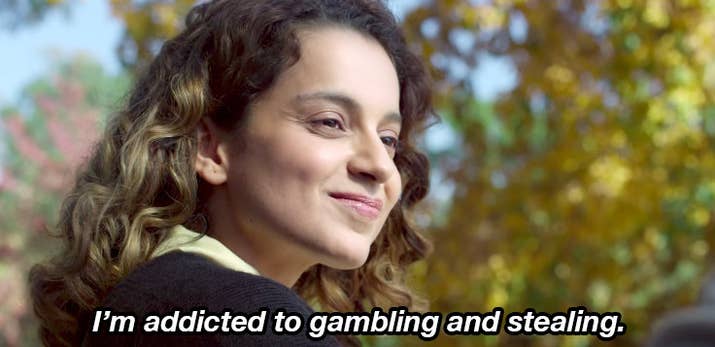 However, she knows how to live her life to the fullest and confidently tries to woo men with her tacky one-liners.
She tells this to a prospective man, and it is indeed the most powerful dialogue from the movie.
At the end of the trailer, Praful is seen on a robbery spree with cops chasing her. The guy she is in love with leaves her but yet she's smiling.
We are totally blown away from the indefatigable free spirit of Simran! Just can't wait for 15th Sept!
Add you Response
㑼
Kangana's New Movie Trailer "Simran" Just Dropped, Leaving Us In Awe!