Your username or email address

Log in

Sign in
Enter the email address for your account and we'll send you a verification to reset your password.

Rescue Me, A Man Watching SRK's 'Jab Harry Met Sejal' Request Sushma Swaraj

His tweet to Sushma Swaraj has now gone viral.

posted on 08/08/2017 15:45:37
External Affairs Minister Sushma Swaraj who remains active on social media receives queries from people quite often. While the senior minister has helped not only Indians on various occasions, she has helped people from other countries as well mainly for visas or assistance in a foreign land, through her tweeting.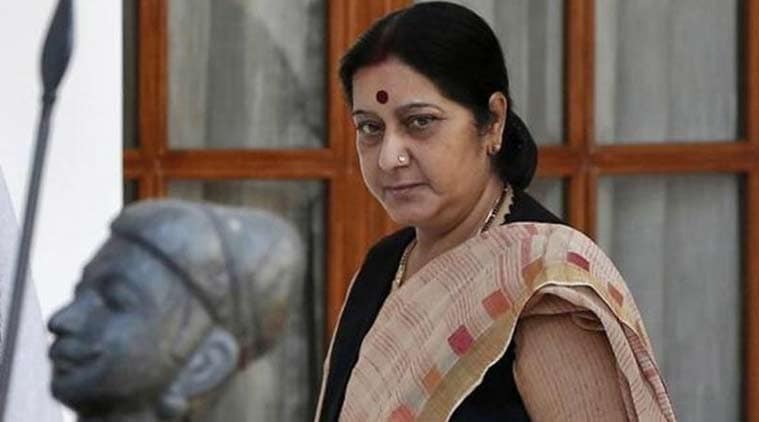 However, this time, she had a strange request when one user asked Sushma to rescue him from watching 'Jab Harry Met Sejal'. Imtiyaz Ali Directed Shah Rukh Khan-Anushka Sharma starrer Jab Harry Met Sejal has turned out to be disaster at the box-office and is being slammed by critics and audiences alike.
Vishal's tweet has garnered a lot of attraction and has created a buzz on the micro-blogging site. In just three days, his tweet has been retweeted over 1,500 times and 'liked' over 2,400 times.
Though there has been no reply from Ms Swaraj yet, his tweet has got hilarious reactions and jokes.
Add you Response
㑼
Rescue Me, A Man Watching SRK's 'Jab Harry Met Sejal' Request Sushma Swaraj