The monsoons have finally touched our lives; don't you just want to stop thinking about the world, stand in the rain and get drenched? Monsoons are officially one of the most romantic seasons of the year. Alas, the rainy season has begun. Oh, the joys!
Social media is literally full of posts like- "Weather for leather" or "Weather for 20 toes, no clothes, and all kinda pose", and what not! What is it about this weather that gives people this affectionate, misty feeling to have sex? (Ok, make love, whichever you wish).
We bring to you 7 major reasons why sex is so dearly in monsoons and why you should not miss it –
1. It is an official best season for some car sex-
Did somebody just say 'car sex'? Because car sex is always thought of riskier and very nasty thing but not in monsoons! You could drive to any distant lands when there's no one around, get down to doing the dirty, and it's raining heavily outside. OH! What bliss!
2. Season of Water and Fire
And we are not talking about Game of Throne here. Water and fire are always well thought-out a deadly blend. When hard-hitting rain collides with the heat generated by the excitement of two bodies, only miracles happen! Sex becomes more momentous and enjoyable when the forces of nature clash to create magic. Monsoon matches are made in heaven!
3. Bollywood have always boosted our imagination with rain songs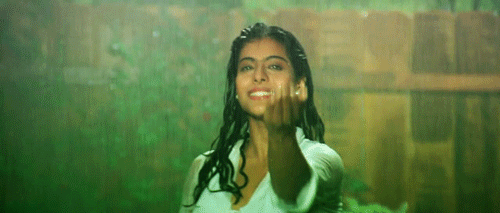 "Sawan Ka Mahina, Pawan kare shor" and 100s of other rain songs has gifted us vivid imagination power. One can't resist thinking of wet clothes and the surreal environment created by monsoons as it is a sure-shot formula for arousals!
4. Open sky and rain sex anyone?
The most unsurprising kind of sex in the monsoons has gotta be rain sex. Be it on your private terrace or at a quiet place you've found, get all dripping wet while having sex under the open sky. This gives shower sex a completely new meaning!
5. Best time to get adventurous
People who have a soft corner for hiking or camping would love to take risks to create amazing sex stories totaling the adrenaline rush. Don't forget to carry a tent (waterproof, of course) and then make love in it. Trust us, the feeling is unbeatable!
6. The romantic song from raindrop is irreparable
Rains are nature's way of singing the songs. Personally, I relate raindrops with missing someone special.
7. You can apply for sick leaves easily in rainy days!
With the monsoons come the sniffles, isn't it? Well, at least that's a good reason to ask for a sick leave. Take a day off work and make love all day long. Sexiest sick leave ever!
Enjoy the warm, fuzzy feeling that this rainy season brings, and stay close!