Girls don't require to move mountains to make a guy fall for her, she just has to be herself. That does all the magic! However, these types of things don't ooze sex, but there is tiny eccentricities and habit that they hardly ever even know about. Universally, there's more than a few things women do that people find super cute.
8. When you ditch the make-up, still shine bright like a diamond.
Ditch the mascara and bold lipstick, in fact, girls look way cuter minus make-up. By that point when you are in a relationship, looks take a backseat, and you just care about her more human nature, and suddenly when she steps out all natural, you are like "f*ck it" – she's irresistible.
7. "Uske udte hue resham se zulfe"
It may be a filmi way, to fall for girls but trust me a girl looks way cuter in open hair. Whether you're pulling at it, twirling, or touching it, there's something about this open-hair thing that men find cute and sexy.
6- 'PLEADING EYES.'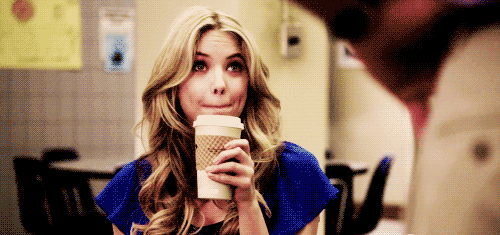 When the girl wants something (or maybe doesn't want something), but when she makes a baby face and pleading eyes, it almost impossible for a guy to disagree with her. It is so adorable that it's impossible to ignore her.
5. When you wake up and are really lost-looking while being wrapped up in blankets.
You look so serene and pure that a guy finds scared even you touch but you're your cuteness score is multiplied 10x times.
4. When you hide your dreamy eyes behind glasses!
Your geeky vibes can be tempting for a guy, and we swear by it. Every girl starts looking way cuter and child-like as soon as she sports glasses.
3. When she wears your oversized shirt and rocks it like a pro!
Girls look irresistible when hot when she wears your shirt and flaunts it. Wait, that can make you beg for her!
2. It's always a treat to watch your girlfriend reach for something high up and she'd get on her tippy-toes.
She is trying to reach up to something, which is much higher, but watching her take un- countable attempts, can make your weak on your knees!
1. When you rap to gangsta/misogynistic hip-hop lines in the car
When the Carter III starts shuffles on my phone, while we're out driving, and you smirk at me before rapping along – it's the sexiest.
Especially when 80 percent of the lyrics you just rapped consisted of the words "bitch," "pussy" and "fuck." In fact, you really didn't know most of the lyrics outside of the words "bitch," "pussy" and "fuck"; in spite of, it was somewhat awkward, and you still looked bad as hell doing it.
Don't worry, the good kind of bad.