Your username or email address

Log in

Sign in
Enter the email address for your account and we'll send you a verification to reset your password.

World Cricket League: China Cricket Team Bowled Out For 28 By Saudi Arabia

It was second lowest score of all time.

posted on 04/23/2017 23:45:23
China cricket team were bowled out for 28 by Saudi Arabia as the country was playing for a World Cricket League regional qualifier in Thailand on Saturday.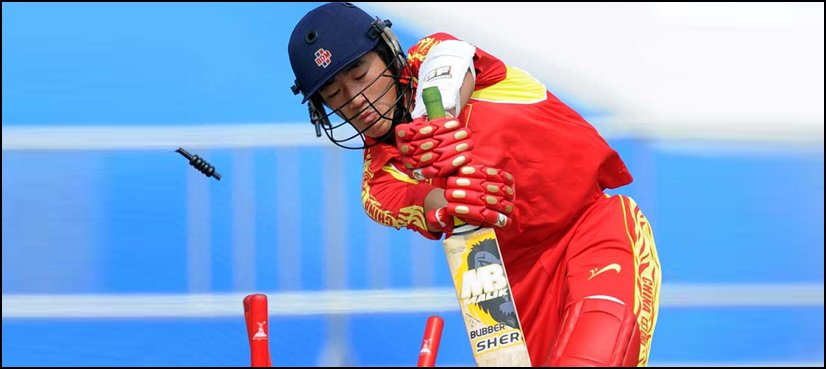 Saudi Arabia in the first innings piled up a huge score of 418 in their 50 overs but china collapsed in just 12.4 overs with extras and the top scorer on 13. This is for the first time such a lowest runs put on board by any cricket team. Earlier, the record for a full one-day international of 35 made by Zimbabwe against Sri Lanka in 2004.
Among the new teams, Saudia Arabia are considered as one of the best sides qualifier in Chiang Mai. The other nations include Thailand, Bhutan, Bahrain, Kuwait and Qatar.
Saudi Arabia's batsman thrashed China's bowlers to all sides of the ground as they made a massive score on board with Mohammad Afzal scoring a ton 120 off 100 balls.
However, when china came to bat, the opening partnership of Lu Cangcang and Zhuang Zelin scored just 9 runs in 45 balls. Within just 12 overs the whole team crumbled and put mere 28 runs. Due to rain, China were supposed to make 351 to win from 36 overs under the Duckworth-Lewis method but the team suffered a huge defeat.
The team who wins the tournament will get their chances of qualifying for the 2023 World Cup.
Add you Response
㑼
World Cricket League: China Cricket Team Bowled Out For 28 By Saudi Arabia