Come Sunday, everyone is eager to watch the high-intensity match between the two nations. The commotion begins when India will take on arch-rivals Pakistan in the ongoing Champions Trophy 2017 in Birmingham on June 4. Sunday's encounter comes at a time when the ties between the two neighbouring countries are at its lowest ebb. And for fans, to watch India versus Pakistan becomes a unique rivalry, nothing short of an intense battle.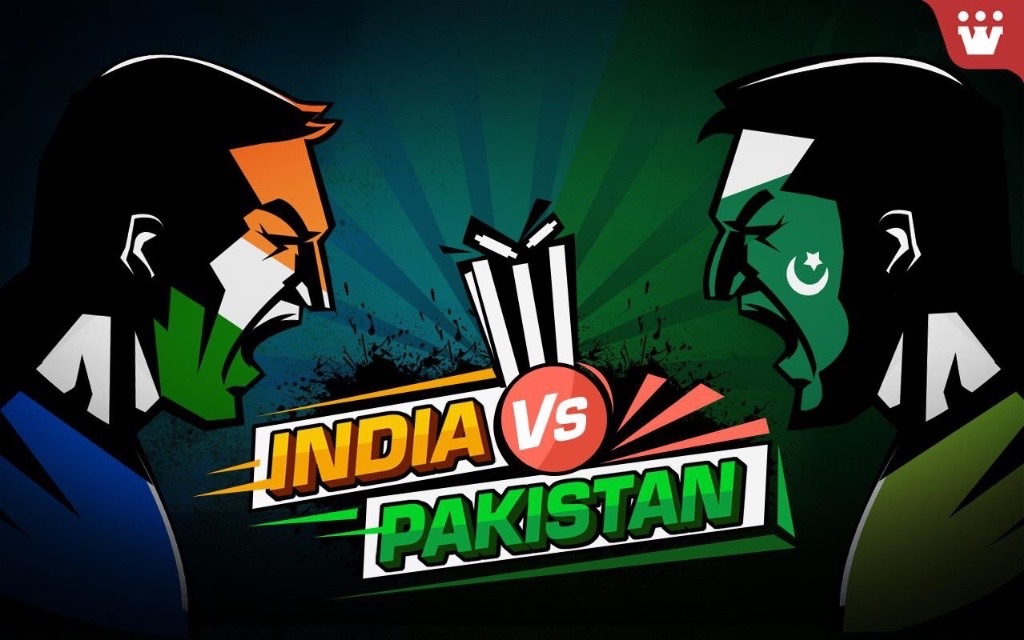 The last time India has played One-Day International against Pakistan in the 2015 World Cup. Both the nations have not played any bilateral cricket series since 2012. Indian sports minister Vijay Goel has ruled out a bilateral series in near future because of the hostilities on the border. This has given the fans only opportunity to enjoy the India-Pakistan encounter this Sunday.
Pakistan Dominates India in Champions Trophy Encounters
Historically Pakistan has dominated India in Champions Trophy, winning twice out of all three clashes. This gives the advantage to Pakistan cricket team and many senior players like Mohammad Yousuf and Mohammad Younis have already come out with statements that Pakistan will dominate the defending champions once again.
Defending Champion India Looks Stronger
On the other hand, India, the defending champions have everything to their side. The batting line-up needs no introduction. World-class top order and experienced players like Rohit Sharma, Yuvraj Singh, MS Dhoni and the skipper Virat Kohli himself is enough to score big runs. This time, India has deadly bowling attack too. Young pacers like Bhuvneshwar Kumar and Jasprit Bumrah will use their recent IPL experience to bowl against Pakistan batsman in the death overs. India led by Virat Kohli is undoubtedly the toughest team to beat.
India Versus Pakistan Overall Encounters
When it comes to the overall clashes between the two teams, India's record is not as striking. Out of all 132 one-day internationals (ODIs), India has won just 51 matches while Pakistan is much ahead winning 72 matches. The winning ratio against Pakistan excluding cancelled and abandoned matches in ODIs is 41.7 percent. However, the good thing is India's win record against Pakistan in the past decade has been improved dramatically. India has also never lost any match against Pakistan in World Cup as well as the World T20s.
New Faces in Pakistan Team May Spring Surprise
Much has changed in the Pakistan cricket team over the years. There is no Shahid Afridi, no Misbah-ul-Haq, and no Younis Khan. The Pakistan captain Sarfraz Khan believes they have nothing to lose as he will be leading his side in his major ICC tournament. The team has come up with young guns like Babar Azam, Shadab Khan, and Fahim Ashraf who can respond aggressively. Shoaib Malik and Mohammad Amir are the two experienced heads who can change the discourse of the game on Sunday.